Full Service Chemical Supplier and
Field Laboratory Testing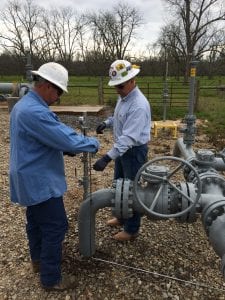 E&P Services Group focuses on the day to day customer's needs using best practice and world class methods within oil & gas production industry (transport, processes and internal corrosion programs) including control assessment, monitoring, mitigation, etc. We monitor and perform data analysis utilizing reliability tools and processes to identify areas of improvement. E&P provides a high level of technical expertise and problem-solving for complex corrosion control issues and offers programs to increase oil production recovery.
An increase in the quality of oil, natural gas, and ground water can be achieved and maintained through the experienced application of production chemicals by our technicians. Our techs perform on-site testing, collection of produced fluids and data for laboratory analysis. We also provide technical field support on all projects: i.e. corrosion inhibitor, foamer, demulsifier, paraffin inhibitors, scavengers, and custom blended deliverables.
Field laboratory testing includes:
Water analysis
Solids analysis
Millipore tests
Emulsion tendency analysis
Foaming tendency analysis
Oil analysis
Wax analysis
Scale analysis
Bacterial analysis (APB/SRB)
Failure analysis
Other testing/analyses as required
Improving the life of the well and surface equipment is one of our main objectives. Our services help extend the life of tubulars, treat iron sulfides and eliminate bacteria problems. We also increase your field economics by slowing down the formation of scale, hydrates or paraffin and reducing produced emulsions.
Oilfield production chemicals fall into three major product groups
Asset Integrity
Corrosion inhibitors
Scale/Corrosion combo
Biocides
Scavengers
Flow Assurance
Foamers
Hydrate inhibitors
Paraffin/Asphaltene inhibitors
Scale inhibitors
Surfactants
Stimulation/Coil tubing products
Nano technology
Phase Separation
Defoamers
Demulsifiers
Water clarifiers
We also offer a broad spectrum of commodities that are commonly used by our customers in the oilfield.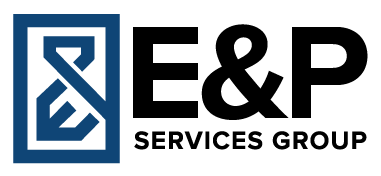 Office Number: 903-986-3904
Jason McCann
Chemical Sales
Mobile:903-987-1379
Email: jason@epservicesgroup.com
Bud Allred
Chemical Sales
NACE Level II
Mobile:903-987-1437
Email: bud@epservicesgroup.com
502 Cargill Rd.
Kilgore, TX 75662
also in
Alba TX, Fairfield TX, and Coushatta, LAMailing Address
P.O. BOX 1050
Kilgore, TX 75663