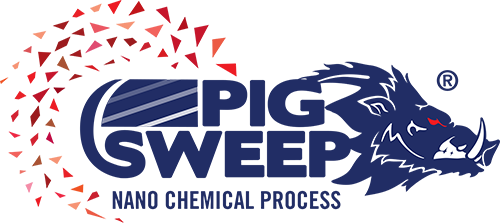 Covered by: U.S. Patent No. 11,059,079 & 11,077,474*
Results Oriented / Driven
New Innovative scientific methods for removing debris and unwanted deposits.
No Odorant fade (mercaptan)
Specifically designed for individual production systems
Includes prep for I.LI. tool (smart pig), gauge plate, scraper pig, foam cleaning pig etc.
Applications from piggable and non piggable lines
Proven dew-point reduction and dehydration
Cleans protects with biocidal tendencies
Pig Sweep™ Application Methods
Batch, injecting a large volume of chemical in a short period of time
Continuous, injecting a consistent amount of chemical for continual cleaning
Extended Batch, injecting a specified amount of chemical over a designated length of time
The Pig Sweep™ process is raising the bar for pipe cleaning services as well as allowing for the smooth flowing of oil and natural gas from the source to the refinery. Saving expensive and time-consuming testing and tailoring of your cleaning solutions
In the past, the technology required a sample of the pipe wall debris to be taken and a special chemical solution was created to address the specific contaminants. In many cases, more than one chemical cleaning run was needed, using multiple products to address each kind of unwanted debris and sludge. This resulted in additional time, money, lost production and often affecting dew point and odorant fade.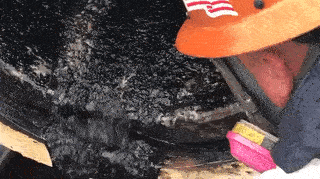 ---
To address this, E&P has created the first nanoparticle mechanical cleaning process for oil and natural gas pipelines.
Our patented process, Pig Sweep™, uses a nanoparticle solution which is filled with wedged-shaped positively charged nanoparticles that are only 10-12 nanometers thick. This is half the thickness of the skin of a red blood cell. This allows Pig Sweep™ to penetrate and coat every possible surface of the contaminants in a pipeline. This solution of nanoparticles is in constant motion. The positively charged particles repel each other and seek out the negatively charged electrons in the pipe walls.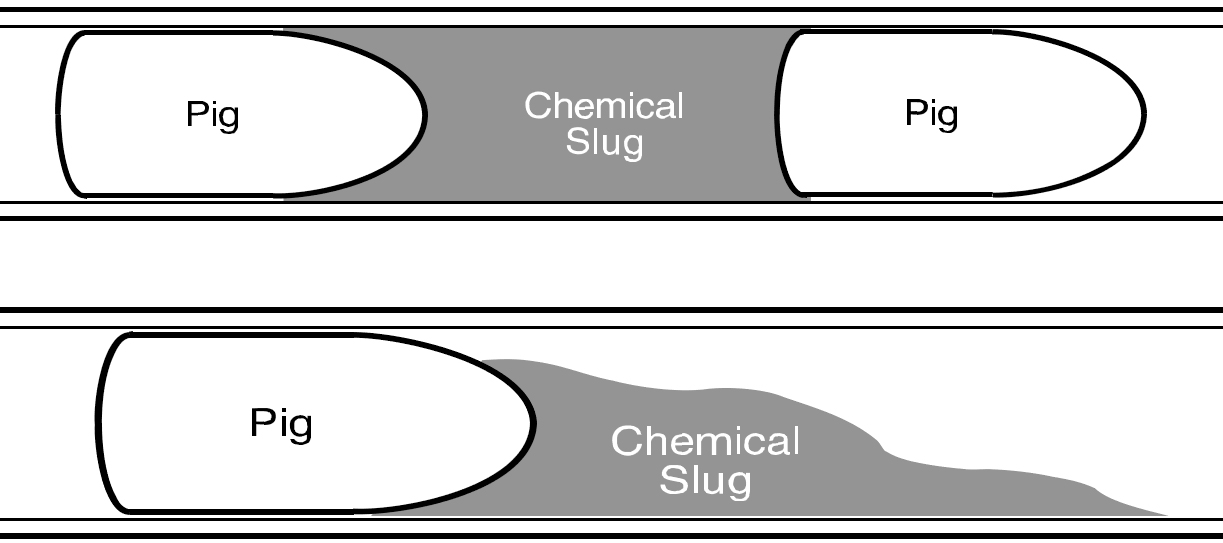 * Method of Cleaning Pipeline U.S. Patent No 11,077,474 for file EPSG-31637, Method of Cleaning Pipe U.S. Patent No 11,059,079 for file EPSG-31637-CON
E&P cleans, services, and maintains dry transmission lines, gathering lines, crude oil, dry/wet gas, and produced water lines.
We provide technical field support on all projects, including a NACE Level II senior internal corrosion technologist.
Corrosion Mitigation
For Regulated and Non-Regulated DOT lines including coupons, 3rd party lab MPY Data.
Bacteria monitoring serial dilution, monthly bottles for SRB's and APB's
Solid Analysis
Provide assistance in DOT auditing.
Highest level of priority on reporting consistent data to our customers to include in their DOT records
Complete solids analysis (XRD / XRF)
Corrosion Inhibiter

Oil Soluable and Water Soluable Chemestries

Proven independent lab tested with world class results

Custom designed applications (continuous and batch treat)
References available upon request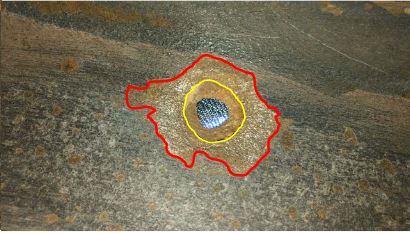 Contact Us for Service Today!
Bud Allred
Chemical Sales
NACE Level II
Mobile:903-987-1437
Email: bud@epservicesgroup.com
Jason Wilson
Chemical Sales
NACE Level II
Mobile:903-954-0491
Email: jwilson@epservicesgroup.com
Jason McCann
Chemical Sales
Mobile:903-987-1379
Email: jason@epservicesgroup.com
Cal Sparks
Operations
Mobile: 903-987-4284
Email: cal@epservicesgroup.com

Brandon Harrod
Dehydration
Mobile: 903-738-3894
Email: brandon@epservicesgroup.com

Brian Hancock
Mobile: 903-521-2533
Email: brian@epservicesgroup.com